Five Things You May Not Know About the Education Library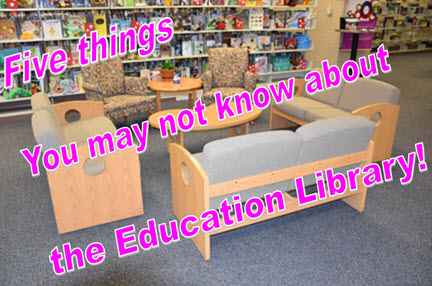 You probably know where we are located (ED2030 in the G A Hickman Building) and you've likely visited us several times. We bet, though, that there are some things about us that you're not aware of. Here are five of those things that we'd like to pass along to you!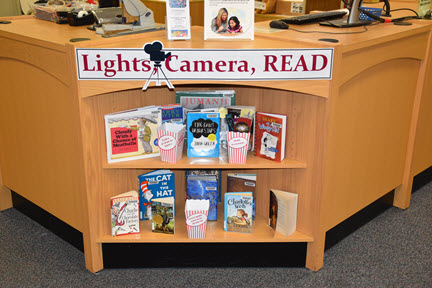 1. Open to everyone
Yes, we are—you don't need to be an Education student. While it's true that our collections and services are tailored to the needs of Education students, we welcome students from all of Memorial's Faculties. Visit us—again—and take advantage of our welcoming, spacious facility. Have group meetings, study, and use our LabNet equipment.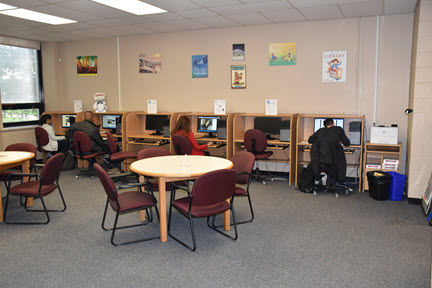 2. K-12 Textbooks and Teacher Guides can be used in the library (and Faculty of Education students can borrow them)
We have a full collection of current resources authorized for use in K-12 classrooms in NL. These can all be accessed and used in support of course-related assignments and activities, as well as for research. If you're an Education student you can even borrow them.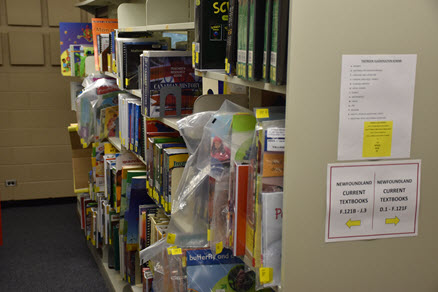 3. Children and teen's leisure reading materials are available for loan
This collection is constantly updated, with new titles being added on a regular basis. You may borrow these and use them in support of course-related activities, but you may also decide just to browse the collection and borrow items for your own entertainment.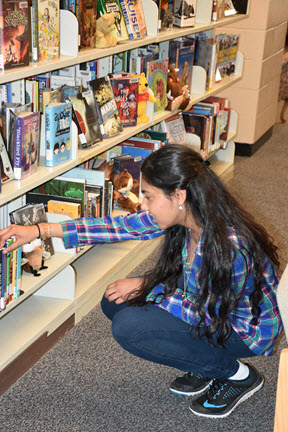 4. Laminating and binding services are available
Perhaps you would like to add an extra touch to some materials you have created. The laminator can, for instance, make learning aids much more durable and reusable. You can even make some writing-based learning materials erasable, for dry erase markers. Laminating costs $2/linear foot. You can get a whole sheet of Bristol Board laminated for $4.50!
For $3, the binding machine can give your paper a more professional appearance; you can even bind your text and drawings to create your own book.
5. E-books, online kids magazines and electronic encyclopaedias are available here.
From this portal you can access a variety of services including:
TeachingBooks.net
BookFlix
Kids Info Bits
Research in Context
The Children's Literature Comprehensive Database and
Newfoundland & Labrador Public Libraries.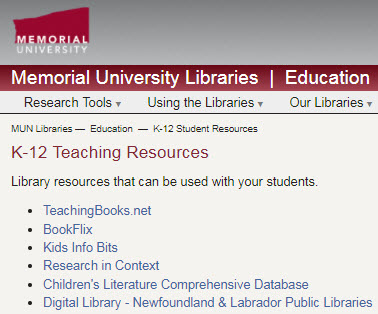 ‌
If you have any further questions, feel free to ask any of our staff. We're happy to assist.