New SMART Panel in the Education Library!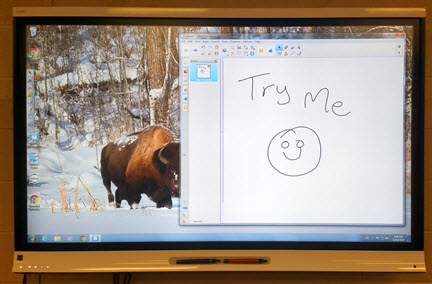 If you've visited the Education Library recently, you've probably noticed the new 65" SMART Panel in the reading room. Use it for:
Familiarizing yourself with SMART Boards in general;
Learning how to use SMART Notebook software;
Working on presentations and papers.
Touch the screen to wake it up. If you need to log in you'll find the login information on the wireless keyboard.
If you'd like an introduction click here for a short video tutorial.