Borrow a Phone Charger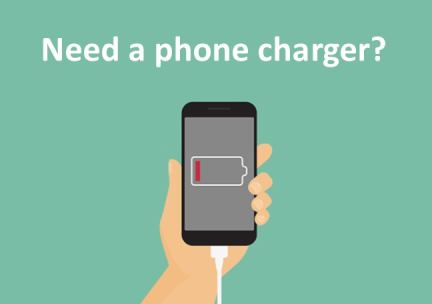 (posted August 16, 2018)
Don't you just hate it when you're studying in the library and realize you've forgotten your phone charger? Now you can borrow an iPhone or Android charger.
The chargers are for in-library use only, and are available for 2-hour loan. You can ask to borrow one at the Circulation Desk. Happy charging!
Just a reminder - we ask that while you're in the library that you keep you ringer off and take any calls outside the library. Thanks for being respectful of others!