Like/Follow Us to Win!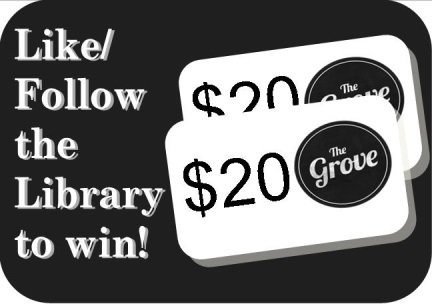 (posted August 29, 2017)

Like/follow the library on Facebook, Twitter, or Instagram or add us on Snapchat, and be enterd to win one of our $20 gift cards for The Grove, Grenfell's food service proivider. Each new like/follow equals one entry. Contest closes September 30, 2017.