Digital Archive Initiative Update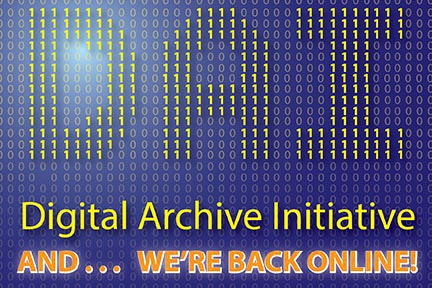 Our Digital Archive Initiative is back online. We would like to thank our students, faculty and researchers for their patience as we worked to restore it from backup copies. The DAI was the largest and most complex restoration of all of our online services and we would like to take this opportunity to thank our IT teams for their hard work.
Please note: The addition of the World War I Collection is still in progress (Coll 489).
Contact us here with any questions, comments or concerns.
Posted Oct 10, 2018