e-reserves Winter 2023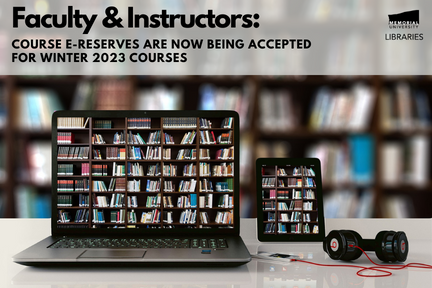 Faculty and instructors: Syllabi and reading lists are now being accepted by the Health Sciences Library for Winter 2023 courses.
Send us your syllabus or reading list and we will create a custom online list for your course with direct links to readings.
We will also acquire any necessary copyright permissions for material not already covered by an existing library license or that exceeds Fair Dealing Requirements.
For more information, see Course Resources (e-Reserves).
To submit your list, or any questions you might have, contact Lending Services, Health Sciences Library, at hslcirc@mun.ca.