10 things students should know about the library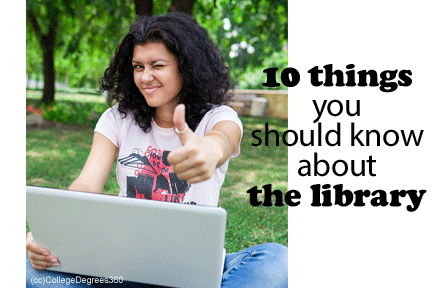 Where is my library card? How do I find reserves? Where I can I go to study? What's the name of that thing that hangs down in the back of my throat?
All this and more will be revealed (well, except for the throat thing) when you check out 10 Things Students Should Know about the Library.