IT Service Update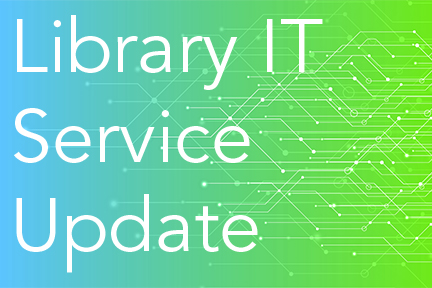 Update on Memorial University Libraries' IT Services (August 09, 2018)
The Libraries recently experienced an unexpected power interruption that affected online services. Many services have been brought back online including our website, catalogue, e-journals and e-books. There are some local resources that remain down, including the Digital Archive Initiative (DAI), the Research Repository, Open Journal Systems (OJS), Electronic Theses, and Dissertations.
While digital copies are inaccessible, original source material remains available for most resources. We can help locate some documents and will make every effort to provide a digital copy of the resource where feasible.
We would like to apologize for any inconvenience. Thank you for your patience while our IT teams work to restore service.
• An update on the status of the Digital Archive Initiative (DAI), Research Repository, Electronic Theses and Dissertations and the Open Journals System will be provided by August 31st, 2018, or sooner if possible.
Contact us with questions here.