Important Announcement About Refworks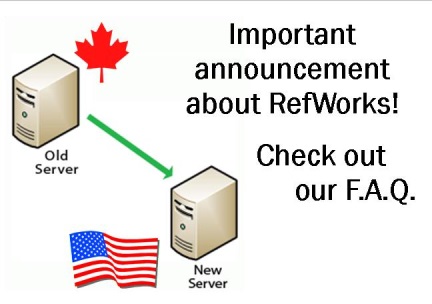 (posted March 30, 2015)
RefWorks is presently accessed from the Scholars Portal hosting service of the Ontario Council of University Libraries (OCUL). This service is about to cease. Subscribing Canadian libraries have two options: no longer offering RefWorks as a service or continuing using RefWorks from the ProQuest server in the United States.
MUN Libraries believes that the least disruptive course for our users would be to continue using RefWorks from the US server for the time being. Our transition to the US server is scheduled for May 14, 2:30 pm (NL time).
For more information, please visit our F.A.Q. page.