Introducing OneSearch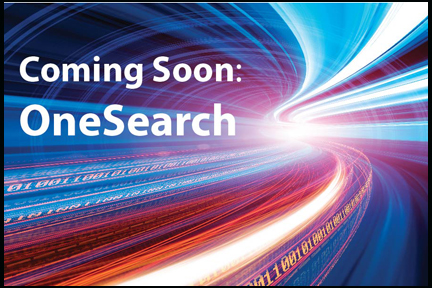 Exciting changes are coming to the way you search. OneSearch will search across the library catalogue, find articles and explore our digitized collections. Improvements include:
Single Sign On
No more separate library ID or PIN. Just sign in with your my.mun account. (This is our favorite.)
Virtual Browse
Find one book of interest, then use this feature to see books on the same subject next to it on the shelf.
Personalized Results
Create a personal e-shelf, save your searches and limit results to your discipline.
Refine My Results
Easily refine your results by library, resources type, date and more.
Stay tuned to the Spotlight section for more details as we approach the mid-August launch of OneSearch.