Top 3 library services while we are remote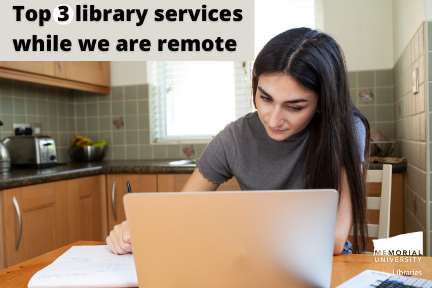 Feb. 19, 2021
1. Ask a Librarian:
Get personalized research help and one-on-one reference support from our expert librarians through our online chat service. You can also email us a question,or book an appointment.
2. Request a book or article:
Document delivery is still available for articles and book chapters. If there is a book you need that isn't in our collection, you can contact your branch to request a purchase of an eBook or print book.
3. How to get started on your course assignments:
We have an extensive collection of online resources. You can:
For the latest information on library services during the province's COVID-19 Alert Level 5, visit here.