You Can Return our Materials to the Public Library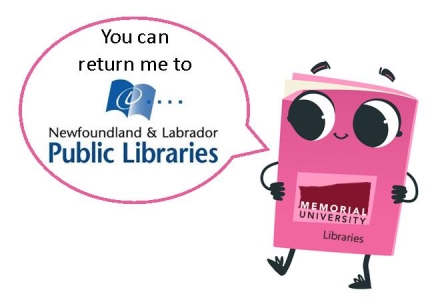 Are you located outside the Corner Brook or St. John's area? Our good friends at the Newfoundland and Labrador Public Libraries are accepting our books at some of their branches as part of their curbside service.
We are also working on ways for people outside the province to be able to return their books and other materials, so stay tuned for more information about that in the near future.