Lasting Remembrance: Newfoundland, Labrador and War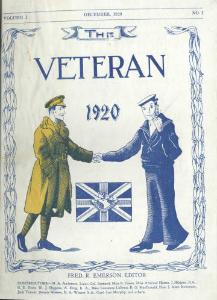 Memorial University Libraries are proud to present Lasting Remembrance: Newfoundland, Labrador and War, a digital humanities project that will integrate historical GIS data with archival resources, digital images, digitized newspapers and historical information about the Newfoundland Regiment during the First World War. Our project will assist scholars, students, and community members in their discovery and understanding of primary and secondary sources related to Newfoundland and Labrador's First World War experience.
The platform will allow you to browse events and resources on a global scale, enriching this exploration with historical-spatial context not often present in lectures or text books. Students will be able to watch the progress of the war in a time-lapsed global view of battles and shifting alliances, see where Newfoundlanders and Labradorians traveled during periods of war, and how these events impacted communities throughout the province.
Memorial Libraries have already invested significant resources to digitize of the full run of daily newspapers The Evening Telegram and The Daily Star from the wartime period. You can read more about that in MUN Today. We have also digitized and organized a large number of archival resources on the First World War that can be found in our digital archive.
We hope to launch the first iteration of our GIS interface in Spring 2015. Questions about this project should be directed to Kathryn Rose (kathrynr@mun.ca).
The initial project team is comprised of:
Kathryn Rose, Liaison Librarian for History (Chair)
Dan Duda, Head of QEII Library Map Room
Krista Godfrey, Web Services Librarian
David Mercer, GIS Specialist
Patrick Miskell, Metadata Specialist
Bert Riggs, Head of Archives and Manuscripts
Joan Ritcey, Head of the Center for Newfoundland and Labrador Studies
Dean Seeman, Head of Cataloguing and Metadata Services
Shawn Warner, Senior IT Consult