First Space
Current Exhibition
Beyond the Palms: Selected Works by Dustin Silvey
Showing January 16 - April 17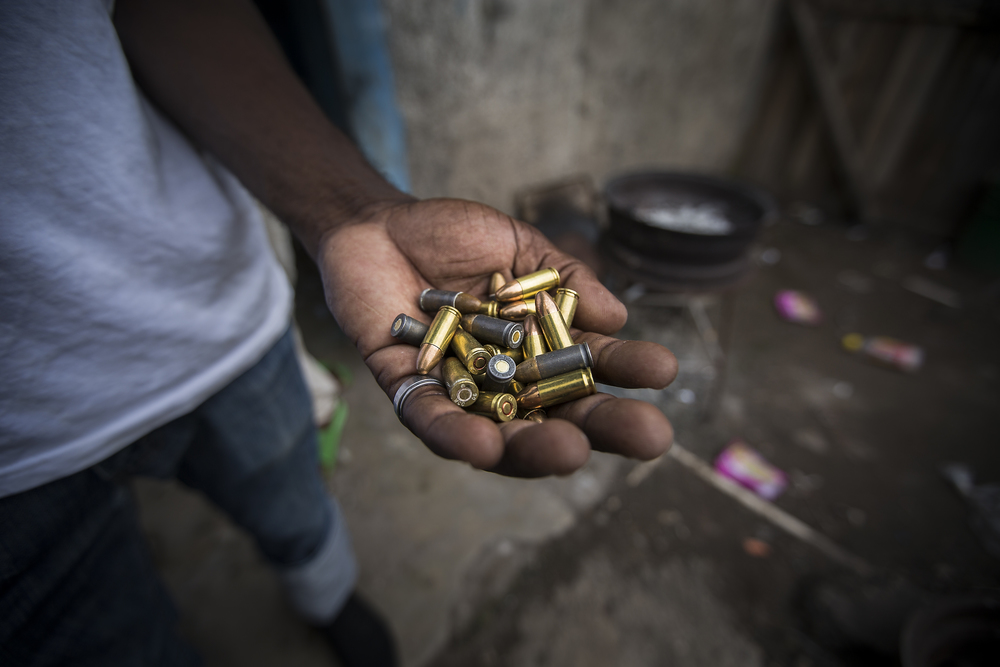 ‌
About the collection Jamaica: Slums of Kingston
After the third shot was fired from an AK 47 Machel grabbed my arm pulling me away from the firefight yelling in his strong accent, "let's go!" After we returned to his home located about 1 Km from all the fighting I realized I was not in the charming picturesque Jamaica I had heard about from my friends that had visited the resorts located here. I was in Trenchtown, a slum area of Kingston Jamaica, a city that has the highest murder rate in the world located in a country not at war.
I met Machel Rayner while teaching at Memorial University of Newfoundland and while spending time working together for 2 years he slowly told me about his journey from the hopeless slums of Kingston to a dream like education in Newfoundland. These photos depict the hardships and barriers he suffered while living there. Neighborhood wars, famine, drug abuse, lack of government support and appalling living conditions all hinder the growth of individuals living in Trenchtown. This exhibition aims to show an area few tourists to Jamaica see, they describe an area and a group of people that have been forsaken beyond the palm trees and beaches.

About the Artist
Dustin Silvey was born in British Columbia, Canada. In recent years he has mastered the digital medium of photography by studying traditional darkroom technique. Dustin's appreciation for both the technical and creative properties of photography is evident in his eclectic work. He began his photography career by capturing landscape and wildlife images, and then moved into portraiture and photojournalism. Dustin aims to capture moments framed amidst their natural settings to tell a story to inspire, draw awareness, and illustrate a cultural way of life. He has enjoyed traveling to photograph Iceland's majestic landscapes and Vietnam's immense cave systems. His most recent body of work took him to Southeast Asia to photograph endangered Asiatic Black Bears. His passion to tell a story through photography provides a keen desire to do what it takes to achieve a new perspective for a photograph.
"You need to be willing to go where others do not want to go, in order to get the photograph that others do not have." - Dustin Silvey
To view the photographs in the exhibition visit Dustin's website
Opening Event
Join us for the opening event!
January 16, 2015
6:00 - 7:30pm
FIrst Spave Gallery
QEII Library
Check out the MUN Today story on our exhibit.