Digital Archive Initiative Update (September 14)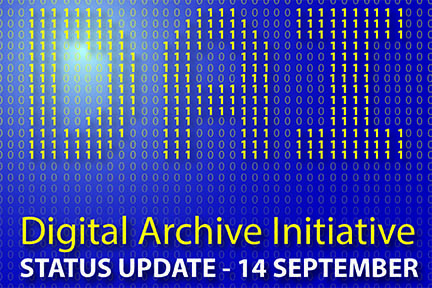 The Libraries experienced an unexpected power outage in July that affected its online services. All public services are now available with the exception of the Digital Archive Initiative (DAI).
Work on making the DAI available to the public is progressing well. The DAI data is completely restored from backups and the Libraries are in the final stages of testing the over 170 digitized collections. Our librarians and library staff now have internal access to the DAI and will continue to provide patrons with research content where possible.
Contact us with your research questions here.
We thank you for your continued patience.