Discounts on article processing charges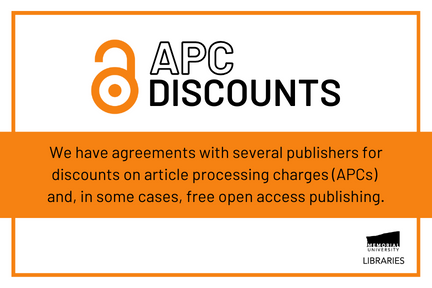 Memorial University Libraries has several agreements in place that allow Memorial University authors to avail of discounts from publishers on open access article processing charges (APCs). These include discounts for select journals from Canadian Science Publishing, The Company of Biologists, American Chemical Society, Elsevier, and more. Some of our agreements provide free open access publishing.
View the list of APC discounts.
If you have questions, please contact Dr. Kathryn Rose, Head, Collections Strategies, at kathrynr@mun.ca.