Remote Information Literacy Instruction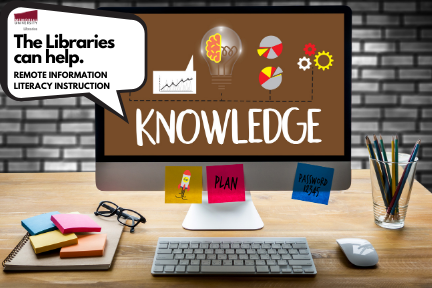 Will your students be working on research assignments this term? Make sure they have the skills and support they need. Memorial Libraries can help by providing a variety of online information literacy services to guide your students through the research process in the current remote teaching and learning environment. Please get in touch with us to find out more.
Contact us by completing our online Information Literacy Instruction Request Form<https://www.library.mun.ca/forms/instruction/>, emailing an instruction librarian at your library branch<https://www.library.mun.ca/usingthelibraries/libraryinstruction/requestaclass/>, or by reaching out to your departmental subject librarian.