Fit for the Queen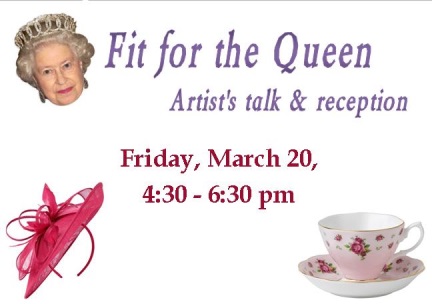 (posted March 16, 2015)
Join us for an artist talk by Ingrid Percy, Fit for the Queen: Creating the Inagural Canada House Windows Showcase in Trafalgar Square.
Visual Arts Assistant Professor, Ingrid Percy, will talk about the windows she and fellow faculty member Vickie Marston designed (in collaboration with Division of Fine Arts students) for the grand re-opening of Canada House in London, attended by Her Majesty Queen Elizabeth II. Each of the four windows highlight Canadian inventors.
Reception to follow with fascinators and hats encouraged and a prize for best headwear! British themed hors-d'oeuvres and cash bar will be available. Plus - get your picture taken with the queen!
Friday, March 20
4:30 - 6:30 pm
Ferriss Hodgett Library