Super Sunday: November 29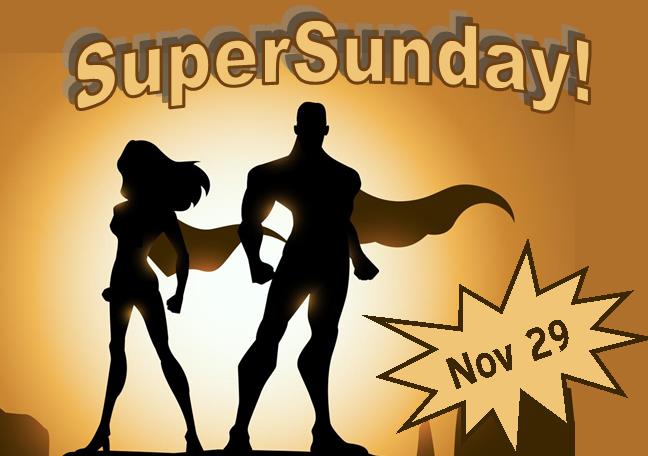 (posted Nov. 19, 2015)
Super Sunday: All-Day Study Help in the Library!
Featuring:
- The Learning Centre's Peer Tutors
- The Librarians
- Faculty
- Student Services Staff
- Free, healthy "super foods" and study supplies!
- Therapy guinea pigs, Ferriss & Hodge
The library and student services have partnered to provide students with access to many different kinds of help in the library during the end of semester at a time when they need it most. Sunday, November 29 (the busiest day of the semester at the library) we will be hosting "Super Sunday", a day-long event.
This is a trend at other university libraries, as noted in a recent issue of American Libraries Magazine: "The specifics of these events vary, but the core idea is the same: Students gather in the library to study or work on projects late into the night, while library and writing center staffers offer assistance in research, writing, and proofreading, and sometimes professors volunteer their time to provide assignment-specific aid. Many events add snacks, relaxation events, planned study breaks, giveaways, and other nonacademic activities into the mix."