Therapy Dogs are Back!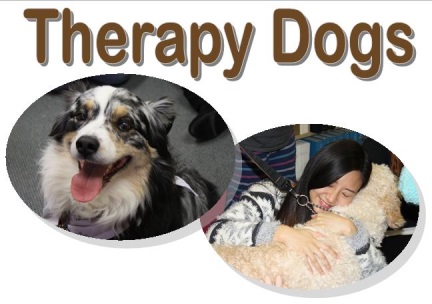 (posted April 6, 2016)
Feeling stressed? Stop by the library on Thursday, April 7, and Friday, April 8, between 12:00 - 1:00 pm to visit with the St. John Ambulance Therapy Dogs.
Plus our therapy guinea pigs will be available EVERY DAY between 2:00 - 3:00 pm. You can feed them, pet them or hold them. They love visiting with students.