The Catherine Graham Collection -- Anglo-Irish Literature
The Catherine Graham Collection contains 189 printed works by Irish writers and works about Irish writing, including titles by William Allingham, Elizabeth Bowen, Oliver Gogarty, Lady Gregory, F.R. Higgins,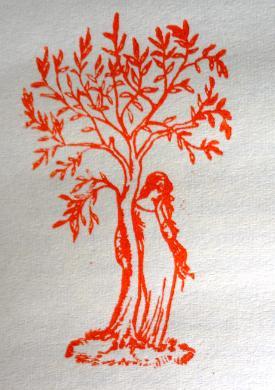 Douglas Hyde, Patrick Kavanagh, J.B. Yeats, W.B. Yeats, Louis MacNeice, George Meredith, George Moore, Richard Murphy, Frank O'Connor, Kathleen Raine, J.M. Synge and Rabindranath Tagore.
Approximately one third of the titles in the Catherine Graham Collection are Irish University Press reprints of Cuala Press titles, the press run by Elizabeth Yeats and W.B. Yeats between 1904 and 1946. The collection also contains original imprints from Cuala Press, both from its original run and from the 1970's when the Cuala Press was resurrected by W.B. Yeats' children, Michael and Anne Yeats, with Liam Miller. Dolmen Press titles are also represented, including a signed, limited edition of Austin Clarke's Mnemoysne Lay in the Dust, Denis John's The Brazen Horn: a non-book, the second edition of Richard Murphy's The Last Galway Hooker, Desmond O' Grady's The Gododdin, and J.M. Synge's (Robin Skelton, ed.) Some Sonnets from 'Laura in Death'. The collection also contains several scarce and valuable titles, including a signed first edition of Lady Gregory's My First Play: (Elkin Mathews and Marrot, 1930); and Poems and Ballads of Young Ireland, 1888: (M.H. Gill and Son, 1888).
Access to the Catherine Graham Collection
The collection is not yet catalogued. A bibliography of the titles held in The Catherine Graham Collection may be viewed from the Digital Archives Initiative website. The collection is not open for browsing. Items from the collections do not circulate but can be viewed at the Archives and Special Collections reading room (located immediately behind the Centre for Newfoundland Studies service desk). Please cite the item number from the bibliography.
For more information about the collection, please contact librarian Patrick Warner at the QEII's Archives and Special Collections.