Study Spaces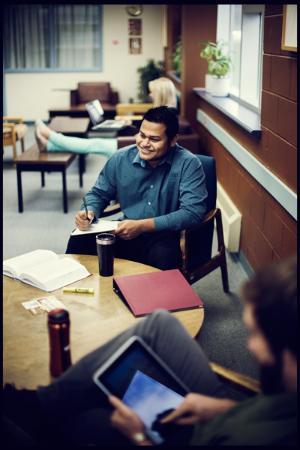 The main floor accommodates group study and has a new CITL sponsored reading area with comfortable laptop chairs, couches, beanbag chairs and whiteboard tables.
Individual study carrels are also available and you can borrow noise-cancelling headphones or ask for free earplugs at the circulation desk.
Silent Study Area
The 3rd floor of the library is our designated "silent study" floor, where there are individual tables and study carrels as well as computers available.